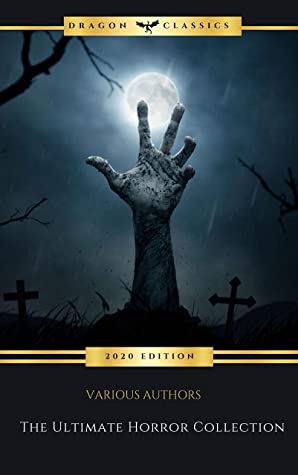 Content Warnings
This book doesn't have any content warnings yet!
(If you're the author of this book and want to add a list of approved content warnings to this page, please contact us.)
Community Reviews
summary of 1 rating
Average rating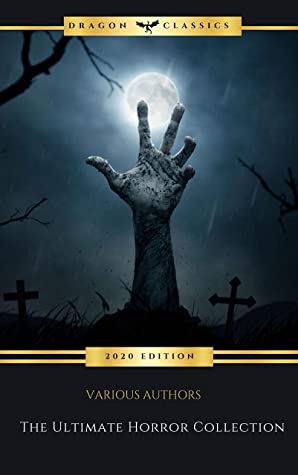 missing page info | first published 2020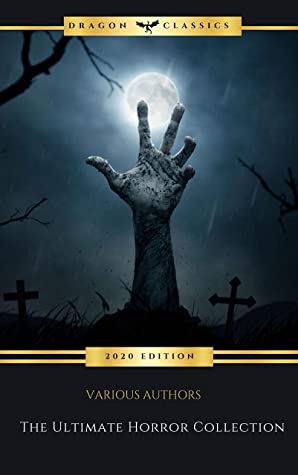 The Ultimate Horror Collection
L.P. Hartley, William Hope Hodgson, Edward Bulwer-Lytton, Henry S. Whitehead, Alfred McClelland Burrage, Elizabeth Gaskell, E.F. Benson, John Metcalfe, Nikolai Gogol, Henry de Vere Stacpoole, Ralph Adams Cram, Barry Pain, Clark Ashton Smith, Edward Lucas White, Perceval Landon, Fitz-James O'Brien, M.R. James, W.F. Harvey, Robert W. Chambers, George Allan England, O. Henry, Marjorie Bowen, Émile Erckmann, Algernon Blackwood, Thomas Burke, Robert Louis Stevenson, Charlotte Perkins Gilman, W.W. Jacobs, F. Marion Crawford, Russell Wakefield, Aleister Crowley, Alfred Noyes, Arthur Machen, Robert E. Howard, Tod Robbins, Sax Rohmer, Willa Cather, Bram Stoker, Violet Hunt, Wilbur Daniel Steele, Walter Scott, Henry James, Amelia B. Edwards, Mark Twain, Vincent O'Sullivan, Wirt Gerrare, Cynthia Asquith, Alexander Woollcott, Leonid Andreyev, H.C. McNeile, Nathaniel Hawthorne, E. Nesbit, Richard Marsh, Charles Dickens, E.T.A Hoffmann, Elia W. Peattie, Samuel Blas, Henry Kuttner, Eleanor Scott, Myla Jo Closser, John William Polidori, Rebecca Harding Davis, Ulric Daubeny, Edgar Allan Poe, Harriet Prescott Spofford, Robert Hichens, Washington Irving, Ambrose Bierce, W.C. Morrow, Vernon Lee, Francis Stevens, M.P. Shiel, Richard Le Gallienne, Edith Wharton, Guy Preston, Gertrude Atherton, Mary Wollstonecraft Shelley, H.P. Lovecraft, Magaret Oliphant, Arthur Conan Doyle, Paul Spencer, Walter De La De La Mare, Saki, Mary E. Wilkins Freeman, Hanns Heinz Ewers, George G. Toudouze, Rudyard Kipling, Margaret Ronan, Guy de Maupassant, Charlotte Riddell, Irvin S. Cobb, Alexandre Chatrian, Bernard Capes, Johann Ludwig Tieck, Anatole France, Oliver Onions, David H. Keller, Lafcadio Hearn, Franz Kafka, Wilkie Collins, J. Sheridan Le Fanu, H.G. Wells, Lord Dunsany, Achmed Abdullah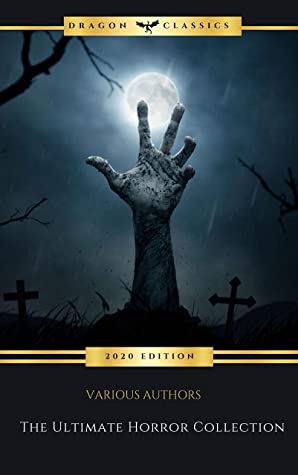 missing page info | first published 2020
Content Warnings
This book doesn't have any content warnings yet!
(If you're the author of this book and want to add a list of approved content warnings to this page, please contact us.)
Community Reviews
summary of 1 rating
Average rating