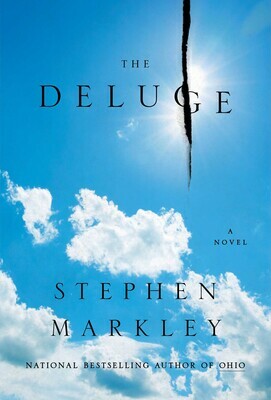 Giveaway
19 Sep 2022 - 18 Oct 2022
Prizes: Print (20 copies) — Available in United States
fiction
literary
dark
reflective
tense
slow-paced
896 pages | first published 2023
Prizes: Print (20 copies) — Available in United States
fiction
literary
dark
reflective
tense
slow-paced
896 pages | first published 2023
Station Eleven meets The Overstory in this expansive novel that Stephen King calls "a modern classic...prophetic, terrifying, uplifting."

Winners will receive copies in December 2022.
Book description
From the bestselling author of Ohio, a masterful American epic charting a near future approaching collapse and a nascent but strengthening solidarity.In the first decades of the 21st century, the world is convulsing, its governments mired in gridl...

Prizes
Format: Print
Number of copies: 20
Delivery: Package via Simon & Schuster, shipping December 2022
Eligible countries: United States