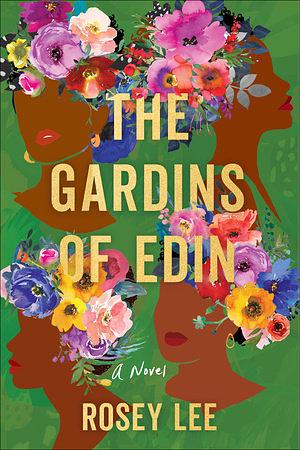 Giveaway
19 Nov 2023 - 18 Dec 2023
Prizes: Print (5 copies) — Available in United States
fiction
contemporary
literary
emotional
hopeful
reflective
fast-paced
320 pages | first published 2024
Prizes: Print (5 copies) — Available in United States
fiction
contemporary
literary
emotional
hopeful
reflective
fast-paced
320 pages | first published 2024
Win a signed copy of this debut novel about a "quirky and complicated yet lovable family." (Library Journal). It's "surprises and heart" kept KJ Dell'Antonia, New York Times bestselling author of The Chicken Sisters, "turning pages late into the night." Winners will also receive a gold foil bookmark inspired by the cover! Mark your calendars for the book's release on Jan 9, and stay tuned to learn about the 'Gardin Goodies', treats debut author Rosey Lee will share ahead of the release.
"Readers will wish they owned a cottage on the Gardin estate or lived close enough to witness firsthand all the goings-on in Lee's fascinating saga."—Robin W. Pearson, Christy Award–winning author
"With courage and ambition akin to the casts and epic dramas of Tayari Jones, Lee has written a page-turner of grief and hope."—Melissa Scholes Young, author of The Hive
"Intergenerational women's relationships, self-care, and setting healthy boundaries are only a few of the themes explored through this quirky and complicated yet lovable family." —Library Journal 
"It's a loving and lovely journey from an exciting, talented new author willing to explore the meaning of family in intriguing ways."—Patricia Raybon, Christy Award–winning author of the Annalee Spain Mystery series and two critically acclaimed memoirs, My First White Friend and I Told the Mountain to Move
Book description
When the bonds in their family begin to fray, four Black women fight to preserve their legacy, heal their wounds, and move forward together in this heartwarming contemporary debut novel with loose parallels to beloved women from the Bible.Though r...

Prizes
Format: Print
Number of copies: 5
Delivery: Package via USPS Media Mail
Eligible countries: United States