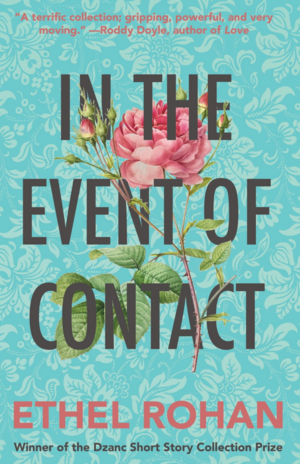 Giveaway
19 Sep 2022 - 18 Oct 2022
Prizes: Print (10 copies) — Available in United States
fiction
short stories
emotional
reflective
tense
medium-paced
180 pages | first published 2021
Prizes: Print (10 copies) — Available in United States
fiction
short stories
emotional
reflective
tense
medium-paced
180 pages | first published 2021
I'm excited to gift ten readers with a copy of my short story collection, In the Event of Contact. I love the short story form, and my earnest hope is that the winners of this giveaway will experience an engaging, sometimes discomforting, and overall rewarding read.
Book description
In the Event of Contact contains fourteen gripping stories set largely in Ireland. Stories from a singular survivor voice that chronicle dilemmas of connection, and characters making surprising bids for recovery.Among them, a scrappy teen vies to ...

Prizes
Format: Print
Number of copies: 10
Delivery: Print copies will be mailed by USPS.
Eligible countries: United States