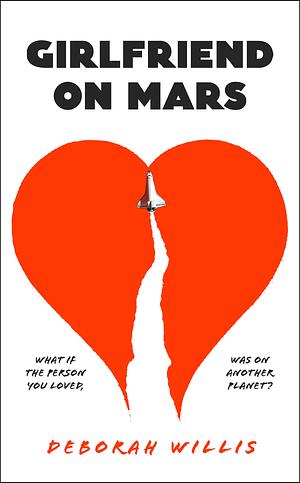 Giveaway
19 May 2023 - 18 Jun 2023
Prizes: Print (10 copies), Digital (50 copies) — Available in United Kingdom
fiction
literary
science fiction
adventurous
dark
funny
medium-paced
368 pages | first published 2023
Prizes: Print (10 copies), Digital (50 copies) — Available in United Kingdom
fiction
literary
science fiction
adventurous
dark
funny
medium-paced
368 pages | first published 2023
Serpent's Tail are excited to be giving away 50 eBooks and 10 hardback books of Deborah Willis' absorbing, poignant and darkly funny debut Girlfriend on Mars.

Described as 'Fleishman is in Trouble in space' (Bobby Palmer), Girlfriend on Mars tells the story of Canadian, weed-growing couple Kevin and Amber whose lives are changed forever when Amber is chosen to take part in a reality TV show to win a one-way ticket to the red planet. Deborah Willis' debut asks how far would you go to get some space...

Don't miss the chance to review the dark and witty novel that's taking off this summer!

Enter our UK giveaway below. 
Book description
 'Fleishman Is In Trouble, but in space' Bobby PalmerKevin is a thirtysomething homebody, happily committed to his hydroponics-expert girlfriend, Amber, as they grow weed in their basement in Vancouver.Out of the blue, Amber announces that she has...

Prizes
Format: Print
Number of copies: 10
Delivery: Package via Serpent's Tail
Eligible countries: United Kingdom
---
Format: Digital
Number of copies: 50
Delivery: Google Books Code
Eligible countries: United Kingdom
---