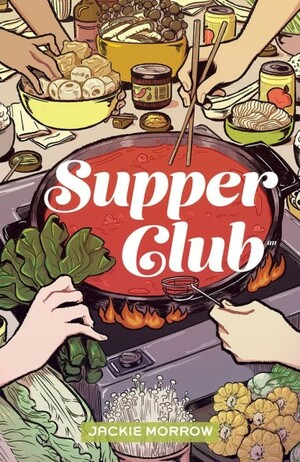 Giveaway
19 Sep 2022 - 18 Oct 2022
Prizes: Print (25 copies) — Available in United States
fiction
food and drink
graphic novel
young adult
emotional
funny
hopeful
fast-paced
232 pages | first published 2022
Prizes: Print (25 copies) — Available in United States
fiction
food and drink
graphic novel
young adult
emotional
funny
hopeful
fast-paced
232 pages | first published 2022
SUPPER CLUB is The Baby-Sitters Club meets Relish in this foodie fusion of feel-good friendship and coming-of-age drama perfect for Raina Telgemeier readers. 

Don't miss out on this exciting print copy giveaway opportunity to celebrate SUPPER CLUB's book birthday!
Book description
Nora, Lili, and Iris are seniors at Seaside High. Their differing schedules and mounting extracurriculars inspire the girls to form a secret club where they can hang without sacrificing their future aspirations. Enter Supper Club, the delicious so...

Prizes
Format: Print
Number of copies: 25
Delivery: Package will ship via UPS or FedEx Ground
Eligible countries: United States