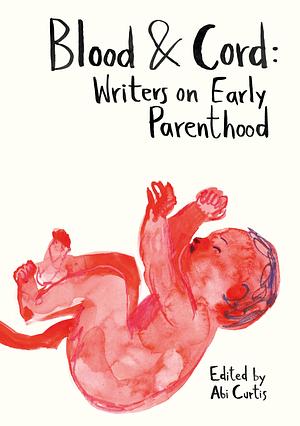 Giveaway
19 May 2023 - 18 Jun 2023
Prizes: Digital (20 copies) — Available in 177 countries
nonfiction
essays
poetry
emotional
informative
reflective
medium-paced
144 pages | first published 2023
Prizes: Digital (20 copies) — Available in 177 countries
nonfiction
essays
poetry
emotional
informative
reflective
medium-paced
144 pages | first published 2023
'The birth fo a baby is like a comet crashing into your living room, like a door inside yourself opening up, like being inside a tempest. Becoming a new parent is one of life's greatest joys, and much of what we read and see on social media and in popular culture tells us so: blooming mothers flushed with love, adoring, doting fathers, proud grandparents. But there is an unedited side to the story: it is also full of other emotions, some of them ambivalent, and this storm of emotions is often under-portrayed. Becoming a parent can be a kind of un-making of the self. You lose your old life in many ways, both physically and emotionally. From the intensity of birth, to the strange hinterlands of sleepless nights, from the pain of baby loss, to the ferocity of love, to the sensation of having allowed a being into your world who will change it forever.'

The writers in this collection, some fathers, some mothers, explore the territory of new parenthood with searing honestly and originality.

This is a really special book to the Emma Press and we'd like to get it into the hands of people who will find it meaningful.

Edited by Abi Curtis, with with prose pieces from Naomi Booth, Jennifer Cooke, Rebecca Goss, Daisy Hildyard, Caleb Klaces and Malcolm Taylor, and poems from Liz Berry, Rachel Bower, Tommy Brad, Janine Bradbury, Ruth Charnock, Abi Curtis, Paige Davis, Gail McConnell, Elizabeth Hogarth, Alex McRae Dimsdale, Sandra Simonds and Sylvie Simonds.
Book description
A child is born and everything is made anew. In this blur of new beginnings there are tears and laughter, new words and new silences: this is an unmaking and remaking of the self.From short stories about unnerved fathers and lost mothers, to poems...

Prizes
Format: Digital
Number of copies: 20
Delivery: Email with .epub file attachment
Afghanistan, Albania, Algeria, Angola, Anguilla, Antigua and Barbuda, Argentina, Armenia, Australia, Austria, Azerbaijan, Bahamas, Bahrain, Bangladesh, Barbados, Belarus, Belgium, Belize, Benin, Bermuda, Bhutan, Bolivia, Bosnia and Herzegovina, Botswana, Brazil, British Virgin Islands, Brunei, Bulgaria, Burkina Faso, Cambodia, Cameroon, Canada, Cape Verde, Cayman Islands, Chad, Chile, China Mainland, Colombia, Costa Rica, Cote D'Ivoire, Croatia, Cyprus, Czech Republic, Democratic Republic of the Congo, Denmark, Dominica, Dominican Republic, Ecuador, Egypt, El Salvador, Estonia, Eswatini, Fiji, Finland, France, Gabon, Gambia, Georgia, Germany, Ghana, Greece, Grenada, Guatemala, Guinea-Bissau, Guyana, Honduras, Hong Kong, Hungary, Iceland, India, Indonesia, Iran, Iraq, Ireland, Israel, Italy, Jamaica, Japan, Jordan, Kazakhstan, Kenya, Kosovo, Kuwait, Kyrgyzstan, Laos, Latvia, Lebanon, Liberia, Libya, Lithuania, Luxembourg, Macau, Madagascar, Malawi, Malaysia, Maldives, Mali, Malta, Mauritania, Mauritius, Mexico, Micronesia, Moldova, Mongolia, Montenegro, Montserrat, Morocco, Mozambique, Myanmar, Namibia, Nauru, Nepal, Netherlands, New Zealand, Nicaragua, Niger, Nigeria, North Macedonia, Norway, Oman, Pakistan, Palau, Panama, Papua New Guinea, Paraguay, Peru, Philippines, Poland, Portugal, Qatar, Republic of Korea, Republic of the Congo, Romania, Russia, Rwanda, Saudi Arabia, Senegal, Serbia, Seychelles, Sierra Leone, Singapore, Slovakia, Slovenia, Solomon Islands, South Africa, Spain, Sri Lanka, St. Kitts and Nevis, St. Lucia, St. Vincent and the Grenadines, Suriname, Sweden, Switzerland, São Tomé and Príncipe, Taiwan, Tajikistan, Tanzania, Thailand, Tonga, Trinidad and Tobago, Tunisia, Turkey, Turkmenistan, Turks and Caicos Islands, Uganda, Ukraine, United Arab Emirates, United Kingdom, United States, Uruguay, Uzbekistan, Vanuatu, Venezuela, Vietnam, Yemen, Zambia, Zimbabwe