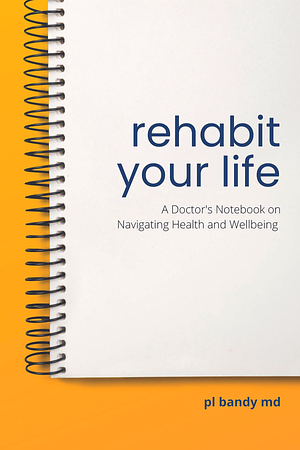 Giveaway
19 Feb 2023 - 18 Mar 2023
Prizes: Print (10 copies) — Available in Canada and United States
Giveaway closed
nonfiction
health
self help
hopeful
informative
inspiring
medium-paced
580 pages | first published 2022
Prizes: Print (10 copies) — Available in Canada and United States
nonfiction
health
self help
hopeful
informative
inspiring
medium-paced
580 pages | first published 2022
My name is PL Bandy and I am a retired physician hoping to level the playing field when it comes to healthcare, regardless of an individual's insurance, resources, and access to care. After 20+ years of teaching medical residents and students, my hope is to empower as many individuals as possible with the scientifically-supported tools and affordable action steps outlined in this collection of high-yield habits. 

It is the best advice I could give you when it comes to maintaining your health, preventing illness, managing disease, and promoting wellness. And I hope you run with it! To your health and living life more fully, PL.
Book description
Change can be hard when it comes to our habits, health, and well-being. But knowing what to change and where to begin may be even harder. Sorting fact from fiction in a world saturated with information and unverified advice is complex. Rehabit You...

Prizes
Format: Print
Number of copies: 10
Delivery: US Postal Service, Fed Ex, DHL, or UPS. Or, directly from Bookshop.org.
Eligible countries: Canada, United States