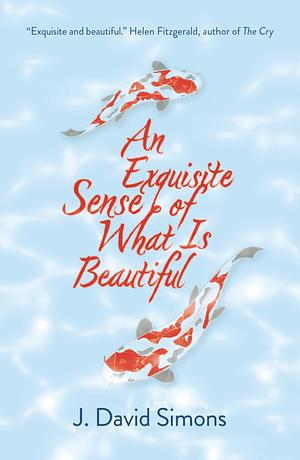 Giveaway
19 May 2023 - 18 Jun 2023
Prizes: Print (3 copies), Digital (50 copies), Audio (50 copies) — Available in United Kingdom and United States
fiction
literary
informative
reflective
sad
slow-paced
304 pages | first published 2013
Prizes: Print (3 copies), Digital (50 copies), Audio (50 copies) — Available in United Kingdom and United States
fiction
literary
informative
reflective
sad
slow-paced
304 pages | first published 2013
The first edition of An Exquisite Sense of What Is Beautiful was published in 2013. It received fantastic reviews from the press and readers alike.
We think that fans of Sebastian Faulks and Taylor Jenkins Reid will love An Exquisite Sense of What is Beautiful for its magnificent storytelling, rich sense of place, unforgettable characters and emotional exploration of relationships, while fans of William Boyd will appreciate the characters' journey through decades of changing world events and social upheaval, from the postwar years through to the new millennium.
Now, ten years on from its first publication, An Exquisite Sense of What Is Beautiful has new relevance in its themes of global tensions and the repercussions of war on ordinary lives, as the author outlines in his foreword to the new edition, while the emotional drama at its heart is moving and completely engrossing. 
Book description
The personal collides with the political in this literary tour-de-force. In the 1950s, an eminent British writer pens a novel questioning the ethics of the nuclear destruction at Hiroshima and Nagasaki—but soon he's trying to outrun his own past.H...

Prizes
Format: Print
Number of copies: 3
Delivery: Print books via our own warehouse (UK) and iPage (US)
Eligible countries: United Kingdom, United States
---
Format: Digital
Number of copies: 50
Delivery: eBooks via Glassboxx
Eligible countries: United Kingdom, United States
---
Format: Audio
Number of copies: 50
Delivery: Audiobooks via GooglePlay
Eligible countries: United Kingdom, United States
---