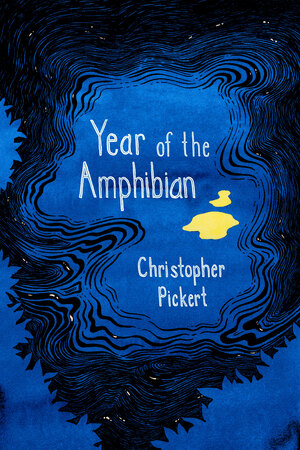 Giveaway
19 Feb 2023 - 18 Mar 2023
Prizes: Print (10 copies) — Available in United States
Giveaway closed
fiction
literary
young adult
emotional
funny
reflective
medium-paced
360 pages | first published 2018
Prizes: Print (10 copies) — Available in United States
fiction
literary
young adult
emotional
funny
reflective
medium-paced
360 pages | first published 2018
This very personal novel follows a fourteen-year-old boy in the 1980s, so it falls under "young adult", but it's as much for adults as for teens — especially those who grew up split between parents living far apart, or had to move to a new city as a kid, or remember how it felt to look out through the eyes of a confused teenager. If you like character-driven stories, you may enjoy this book.

I'm giving away ten signed paperbacks. I hope that you'll enter, and also that you'll request this book from your local library so you can read it no matter what.
Book description
"A timeless, beautifully written coming-of-age story about transformation and self-acceptance." - IndieReader (5/5 stars)What is paradise for a fourteen-year-old boy? For Conrad it's definitely not dusty Los Angeles, where he's stuck living with h...

Prizes
Format: Print
Number of copies: 10
Delivery: Mail
Eligible countries: United States